Dive into a realm of adventure and glory with our upcoming NFT collection, and seize your chance to win exclusive prizes in the thrilling DCAR Battle event.
Prepare to be enthralled as we introduce the Heroes from Distant Lands, an exclusive collection of 1000 playable NFTs launching on the Avalanche Blockchain. Each NFT is not merely a digital asset, but a gateway to a world of breathtaking adventures and legendary rewards.
Your Hero Awaits:
Featuring top-notch artwork, our collection introduces 1000 unique NFTs, released in batches of 250. Pre-mint whitelists and giveaways are part of the journey, with the first batch mint date set for 31 May 2023. Your hero awaits. Are you ready to answer the call?
Mint price: $90 USD worth of $DCAU (minting in $DCAU token only!)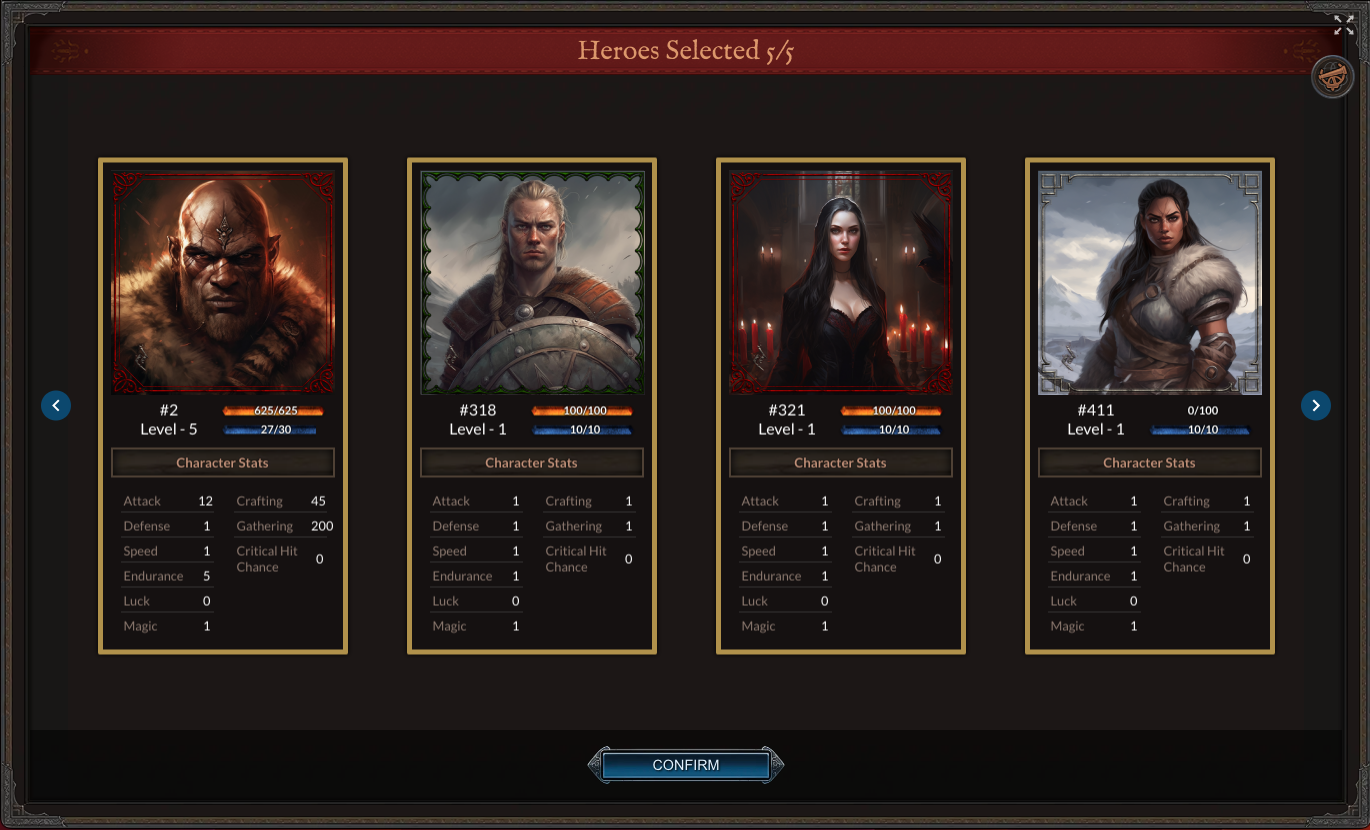 For all who have not yet wandered Dragon Haven in old-school blockchain-based RPG, here is a quick overview of what our Hero NFTs are all about.
The Legend of Aurum Draconis:
Each NFT serves as your playable character (Hero NFT) in The Legend of Aurum Draconis, an old-school, blockchain-based RPG. As you traverse Dragon Haven, your hero will gain experience and levels, and with each level, you'll earn stat points to enhance your avatar's prowess and value.
Hero NFTs are actively traded on secondary marketplaces, giving you the opportunity to buy, sell, and trade characters with different skill points and levels. The same applies to all in-game equipment, consumables, and crafting materials. For a deeper dive into The Legend of Aurum Draconis, visit: https://aurumdraconis.dragoncrypto.io/
Now that we got the basics out of the way, let's jump back into the mint and all the exciting features that are arriving.
Unleash the Power of the Heroes From Distant Lands:
This isn't just an NFT mint. It's a treasure trove of in-game items, random events, and formidable adversaries waiting to test your mettle. But the real heart-stopper is our DCAR Battle event - a fierce competition with legendary prizes up for grabs.
The DCAR Battle is a pulse-pounding, multi-round clash where participants compete for supremacy using our native token, DCAR. This is your chance to secure ultimate bragging rights and reap rewards that could change the game.
The battleground page is currently under development and announced in the coming days.
Epic Prizes and a Twist: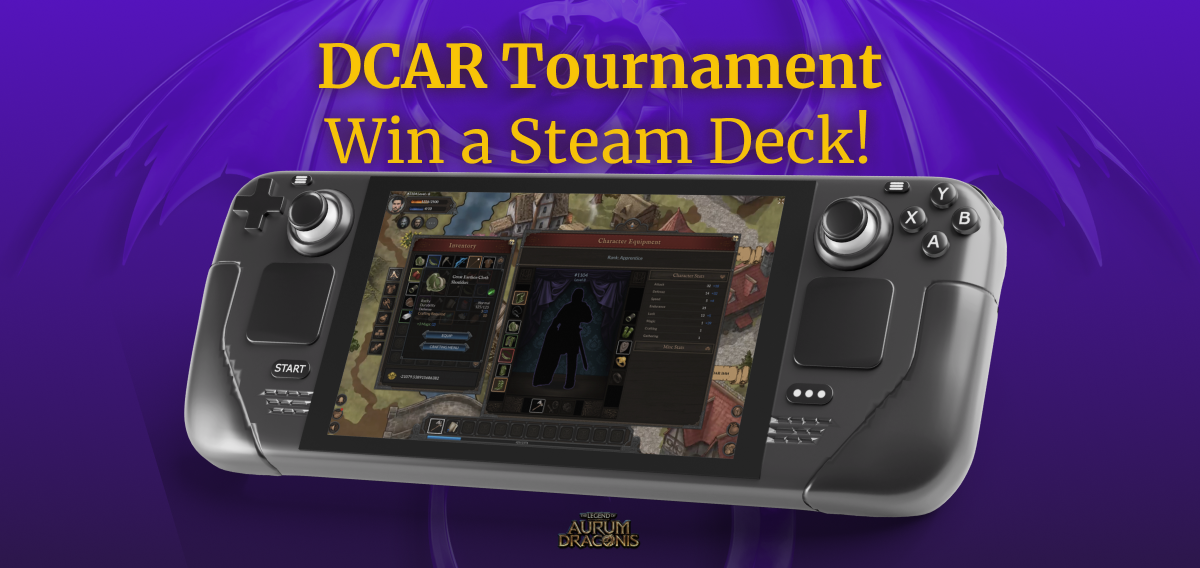 The top prize? A coveted Steam Deck for portable play and a Legendary Hero NFT. The Legend of Aurum Draconis is fully compatible to play with the Steam Deck. Enjoy blockchain gaming and our old-school RPG from anywhere!
With each round, the TOP 50 bidders in the DCAR battle will receive incredible prizes that will enhance their Legend of Aurum Draconis experience.
But that's not all. We're adding a unique twist to the DCAR Battle: 77% of the DCAR used in bids will be burned, with the remaining 33% injected back into the game's reward system. This innovative approach not only amplifies the thrill but fortifies the game's ecosystem.
Seize Your Fortune in the Dragon Fire Lottery:
For just $2 worth of DCAU or DCAR, you can enter our lottery and potentially win token prizes in AVAX, gain whitelist access, or secure free mint spots. And to keep things interesting, we'll be burning 100% of the DCAR used in the lottery.
Join the Adventure:
By partaking in the Heroes from Distant Lands NFT mint event, you'll become part of an ever-growing community of adventurers, united by a shared journey in the Avalanche blockchain (and beyond?). With the DCAR Battle and Lottery, this event is set to be an unforgettable experience.
Answer the call. Embrace your destiny. Seize your place in the annals of Dragon Haven's storied history. Are you ready for the journey of a lifetime?
About Dragon Crypto Gaming
Dragon Crypto Gaming is a development company focused on building enticing games that utilize the power of blockchain technology. We are innovating a player-centric business model, our games feature player-owned assets in the form of NFTs and other game features that provide real value accrual to committed players.
Our raison d'etre is simple: build compelling games. Through our platform, we are fostering a thriving crypto-gaming experience.